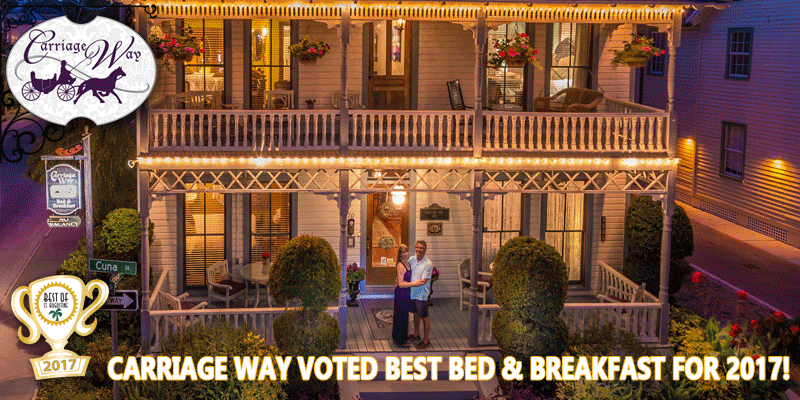 It is once again time for the
Best of St. Augustine,
and we need your help to
Uphold Our Title!

Carriage Way Inn Bed & Breakfast
Best of Saint Augustine 2018 
in the category of
Professional Services: BEST Bed & Breakfast

The nomination period:
May 18 – June 1, 2018
The final round voting period:
June 29 – July 13, 2018
*One vote per user email

We hope to host YOU very soon.
Thank you for nominating us, sharing this with others and supporting our family owned & operated small business!
---
Carriage Way Inn Bed & Breakfast
70 Cuna Street St. Augustine, Florida 32084 USA
904-829-2467 | www.carriageway.com | info@carriageway.com
You can sign up for upcoming events and our monthly emails here.