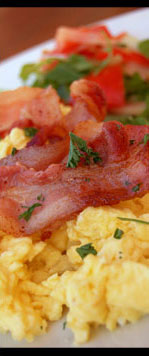 Enjoy any available room on a weekday during April 2014 (Sunday-Thursday) for only $139.00 plus tax per night.
It's been a while since we've had you over for breakfast… and we miss you!  Come have breakfast on us at our inn plus free parking, complimentary beverages and sweet treats as well as WiFi and flat screen TVs in every guest room.  Simply RSVP by calling (904) 829-2467.  Our moderate Spring weather is just fabulous in St. Augustine.
See you soon!
Carriage Way Bed & Breakfast
St. Augustine, Florida
(904) 829-2467
www.carriageway.com
Not valid on pre-existing reservations.